Hard water and the resultant limescale can be hard on your bottom line. When you're running a business, it's important to have the hard facts: hardness and minerals in water cost businesses thousands of Euros annually in:
Maintenance costs
Premature replacement of equipment
Plumbing repairs
Replacement of linens, towels and other laundry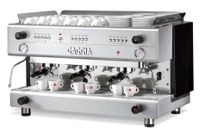 Uisce4U have the experience required to install the best coffee machine water filter systems in Irish pubs and restaurants. Like the Everpure Claris series of coffee machine water filters that have been specifically designed for restaurant and institutional use. The new Duoblend™ valve technology ensures the highest water and beverage quality whilst delivering effective protection of machine components from hard water and limescale deposits.The Claris series use a patent pending 5-stage filtration process to set a new benchmark in coffee or vending machine water filtration.
A wide variety of businesses, institutions, retail establishments and schools use commercial water softeners and water filters. Businesses that can benefit from water treatment systems include:
| | | |
| --- | --- | --- |
| Apartments | B&Bs | Bars |
| Building contractors | Car Washes | Clubs |
| Coffee shops | Guest Houses | Health Clubs |
| Hospitals | Hotels | Laundrettes |
| Nursing Homes | Offices | Petrol Stations |
| Plumbing Contractors | Public houses | Restaurants |
| Schools | Shopping Centres | Universities |
Bars, Hotels & Guesthouses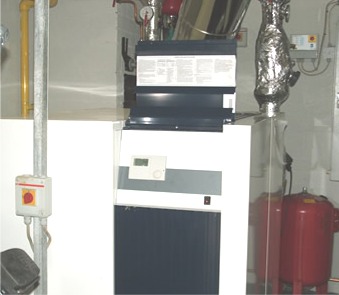 Irish hotels, bars, restaurants and guesthouses use valuable equipment, such as hot water boilers, showers, ice machines, dishwashers, steam ovens, coffee machines, etc. All this equipment must be maintained, but without the correct filters/protection this maintenance will be more frequent leading to needless extra cost each year on call-outs and repairs.
Uisce4U have lots of experience installing water filtration and purification equipment within hotels, B&B's and guesthouses providing water quality solutions from limescale removal to bacteria control to custom branded glass bottled pure drinking water. Our hospitality sector water solutions include:
Lime Removal
Iron & Manganese Removal
Bacteria Control- legionella, ecoli, coliforms, etc.
Appliance Protection
Drinking Water Systems
With a commercial water treatment system from Uisce 4 U, you'll save money on energy, plumbing repairs and general maintenance. You can extend the life of appliances, fixtures and linens. Plus, you'll save on chemicals, detergents, coffee, tea and other beverages made from concentrate.
Your customers will also enjoy softer towels, cleaner glassware and better-tasting water, coffee, tea and beverages. Uisce 4 U water treatment systems, will provide you with the pure clean water you need, when you need it.
The exclusive regeneration process in our water treatment systems is more efficient. The high-performance resin conditions your water to perfection. And our water purification systems are easy and economical to use as well as being simple to service and maintain.
Because every business in Ireland uses water differently, Uisce 4 U can assess your water use and make recommendations. That's why the flexibility of the Uisce 4 U commercial water treatment range is so important. Our equipment matches your specific usage requirements, for today and into the future.
Call Uisce 4 U now at 061-351643 for more information or to arrange an appointment.