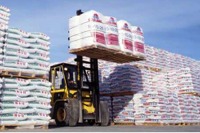 A new report released this week from the heart of industrial farming in the US, is issuing a timely warning about the deluge of fertilizers in use by modern farms and the effects on our bodies. We already know the effects of excess nitrogen runoff from Irish dairy farms causing algae blooms on Lough Derg and other water ways.
The new report from the Iowa Environmental Council has found in a review of prior research that consumption of drinking water containing higher levels of nitrates (nitrogen-based compounds usually associated with fertilizer runoff) is now linked to a number of human health effects. Those include birth defects related to brain and spinal development as well as bladder and thyroid cancers.
The Iowa findings offer compelling reasons to accelerate efforts to reduce pollution from nitrates flowing into rivers, lakes and groundwater from farm fields, farm yards, water treatment plants, and particularly large dairy farms.